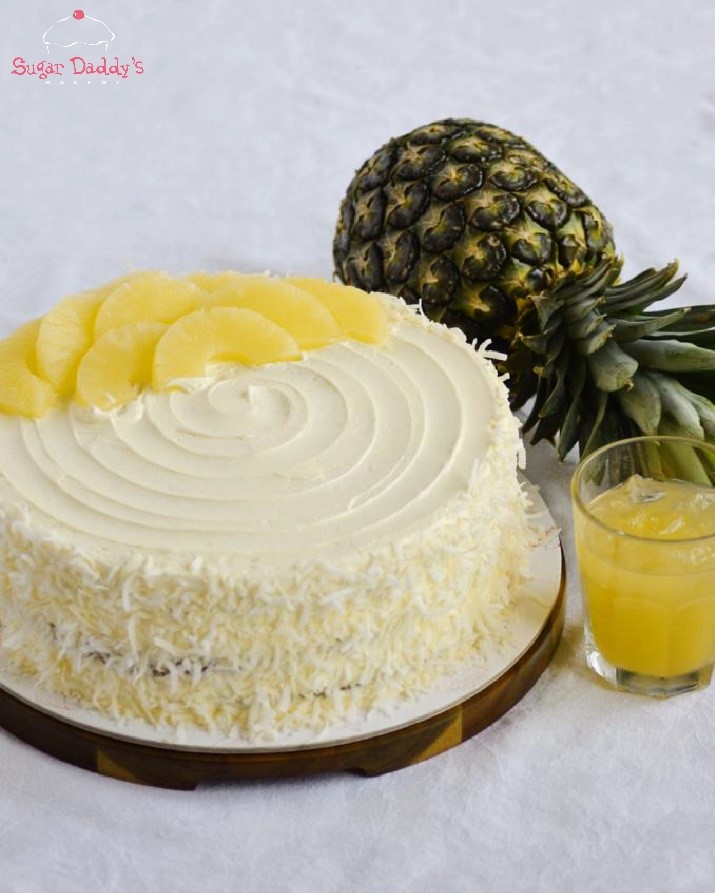 Sugar Daddy's Pina Colada Cake
Yes, it's the end of September, but Sugar Daddy's is still hanging on to the summer vibe with its soft and fluffy Pina Colada Cakes. Pina Coladas may be reminders of the beach and sunshine, but Pina Colada Cakes are perfect to serve any day of the year.
A Pina Colada Cake is simply just like a Pina Colada but in cake form! What mainly gives it a summery feel are the tropical ingredients like pineapple and coconut. Also, It is distinguished as one of the moistest cakes ever!
Paradise is not so far away with the fluffy insides and the sweet coconut frosting on the outside. If you want a dessert that will send you straight to the carefree days of summer vacations; then Sugar Daddy's Pina Colada Cake is the one!