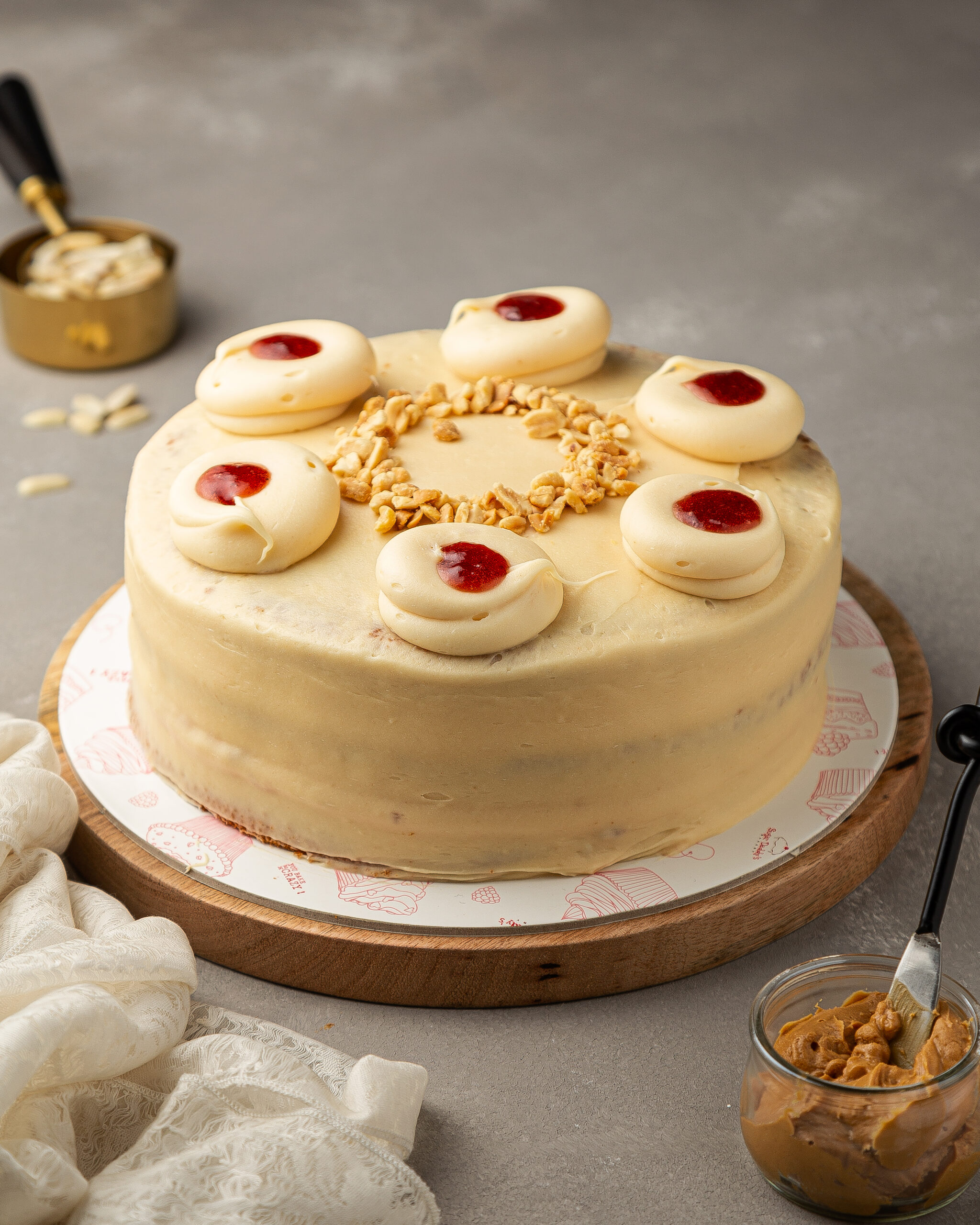 Sugar Daddy's Peanut Butter & Jelly Cake
Is there anything that beats the classic PB&J? Of course not! That's why Sugar Daddy's decided to turn those signature nostalgic flavors into a new cake; Peanut Butter and Jelly Cake, to be exact.
The star of this cake is surely the peanut butter buttercream that tastes just like honey-roasted peanuts, and the addition of gloppy seedless jam makes this Peanut Butter and Jelly Cake a total win!
What comes to mind when hearing Peanut Butter and Jelly are sandwiches of squishy white bread made with creamy peanut butter and sweet jelly that oozes with every bite, and this Peanut Butter and Jelly Cake gives the exact same feeling! So this cake is a guaranteed favorite among the young ones.