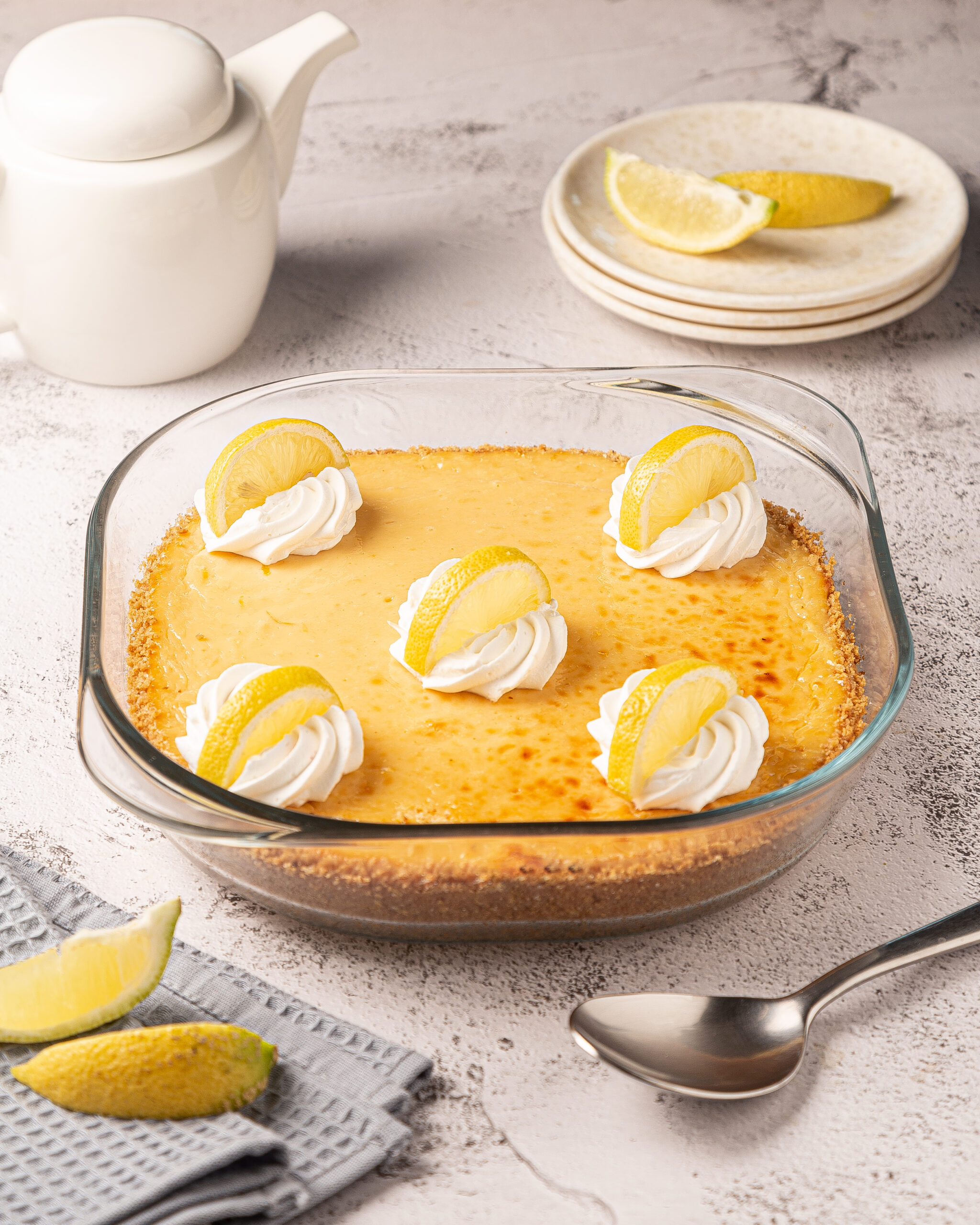 Sugar Daddy's Lemon Pie Casserole
Although it's not officially summer yet, everything about summer is already here, especially the heat! This is the time of year to seek fruity and fresh desserts, so it's the perfect time to have Sugar Daddy's scrumptious Lemon Pie Casserole.
Created only with nature's best lemon, this tasty lemon pie is topped with a crunchy crust that will leave you wanting more! It's baked to perfection every day, so you can have it fresh whenever you order!
There's ample opportunity to dive straight into the refreshment this summertime treat has to offer! One thing for sure; Sugar Daddy's Lemon Pie Casserole does not disappoint.