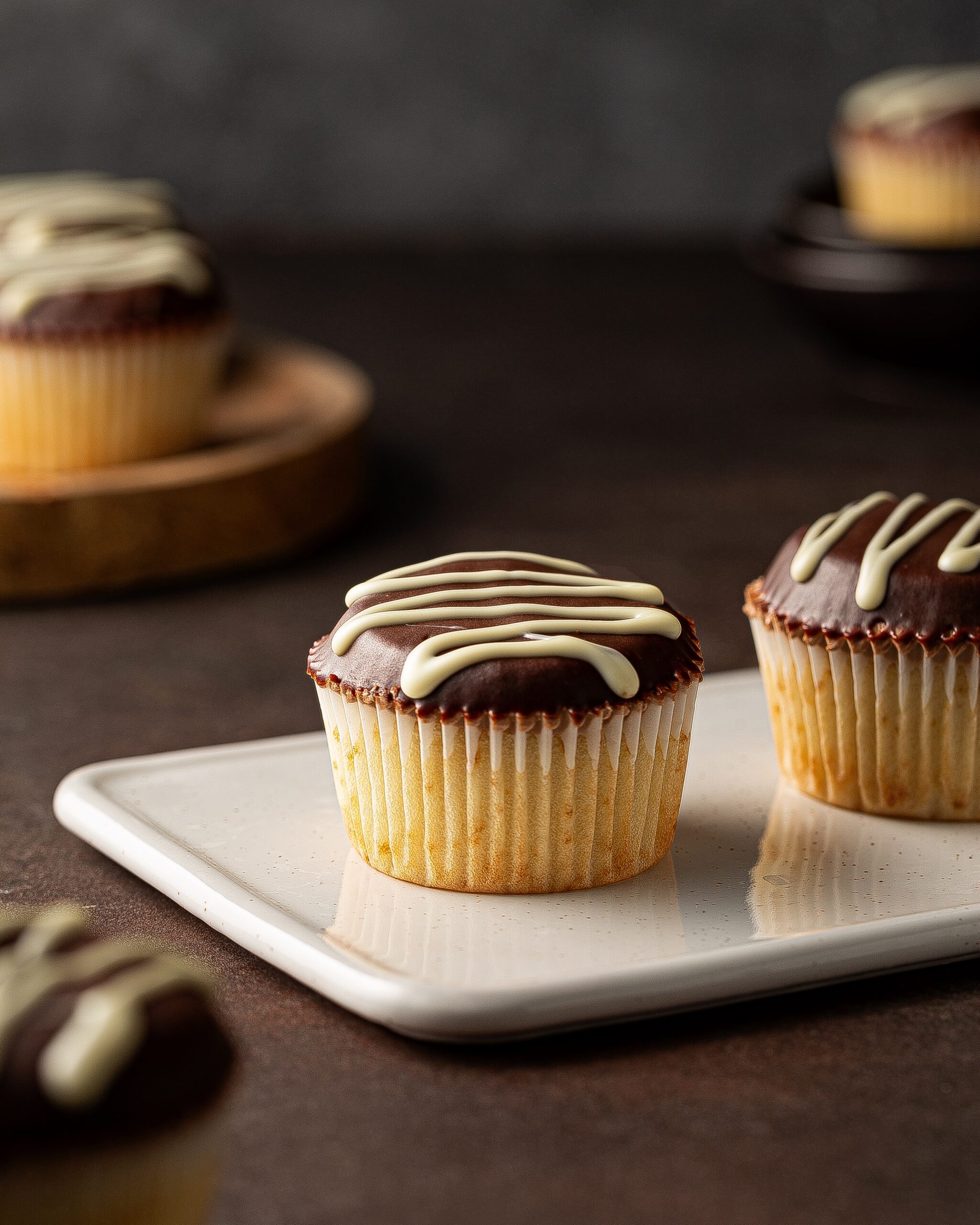 Sugar Daddy's Boston Cream Cupcakes
Sugar Daddy's has always prided itself with making the best American-style desserts; that is why it loves making a unique type of cupcakes which originated from Northeast America: Boston Cream Cupcakes!
Inspired by the original Boston Cream Pie, they are moist and golden vanilla cupcakes with a rich cream filling and a layer of chocolate ganache with a drizzle of melted white chocolate on top. They are also very pretty, fairly light, and a fun mix of flavor and texture.
These Boston Cream Cupcakes are to die for! Every one of them is so tasty that you will definitely want to sink your teeth into them every single day.
No Tags